Valkyrie is added in the profile section for both mac and linux.
When CCS detects an file with an unknown rating, it will upload the file to Valkyrie for behavior testing.
The test results will tell CCS whether the file is trustworthy or malicious. CCS can either allow or block the file.
To configure valkyire in macos and linux profiles
Note:
For valkyire to work in linux - need to enable the cloud scanning option which is under antivirus section in profiles.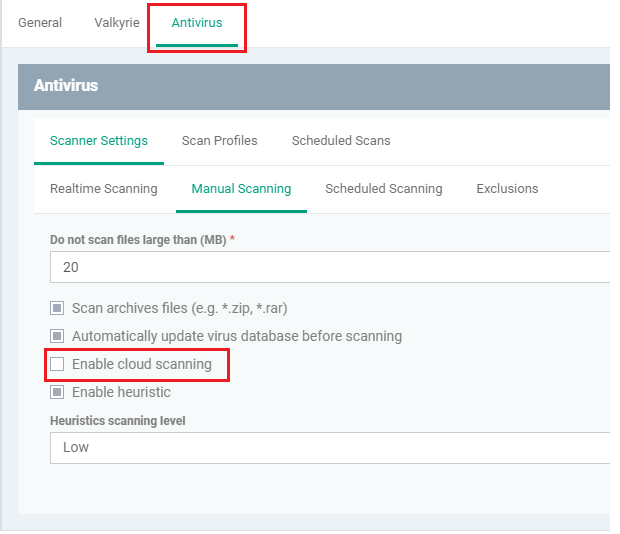 Step [1]: Go to Endpoint Manager > CONFIGURATION TEMPLATES > Profiles

Select the macos or linux profile which needs valkyire.

For example: Here we are selecting mac profile named "new mac"

Step [2]: Click Add Profile Section and select "Valkyire"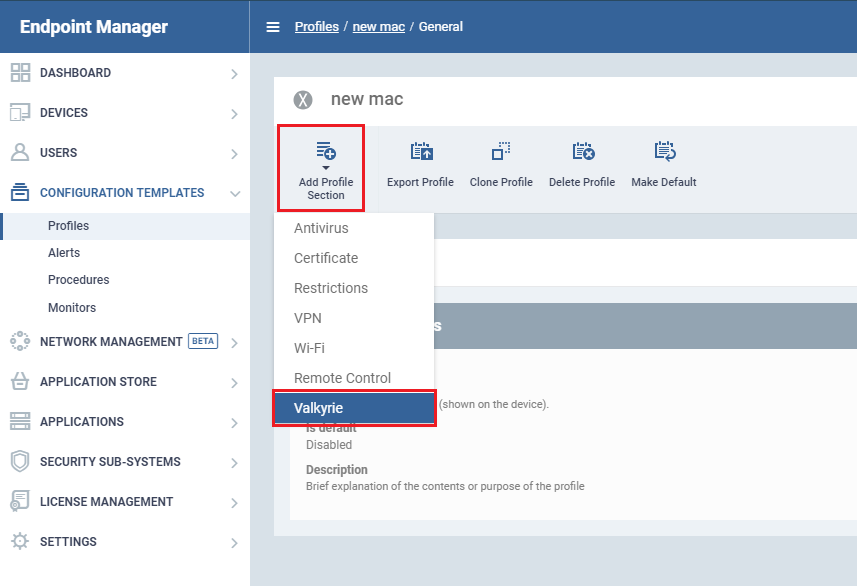 Step [3]: Select the check box "Lookup and submit files with Valkyrie"
Automatic analysis - analyse about the files in the valkyire database
Automatic and human-exper analysis - will be checked in valkyire and by a expert analyst

Enter the size to limit the file size
Click save