Login to https://one.comodo.com/voting/login.php
The Comodo One / Dragon forum is a message board designed to provide fast assistance to our users. Ask any question you like here, and you'll receive informed responses from developers and fellow users alike.

You can also requests new features and vote on requests submitted by others.
View requests from others and vote them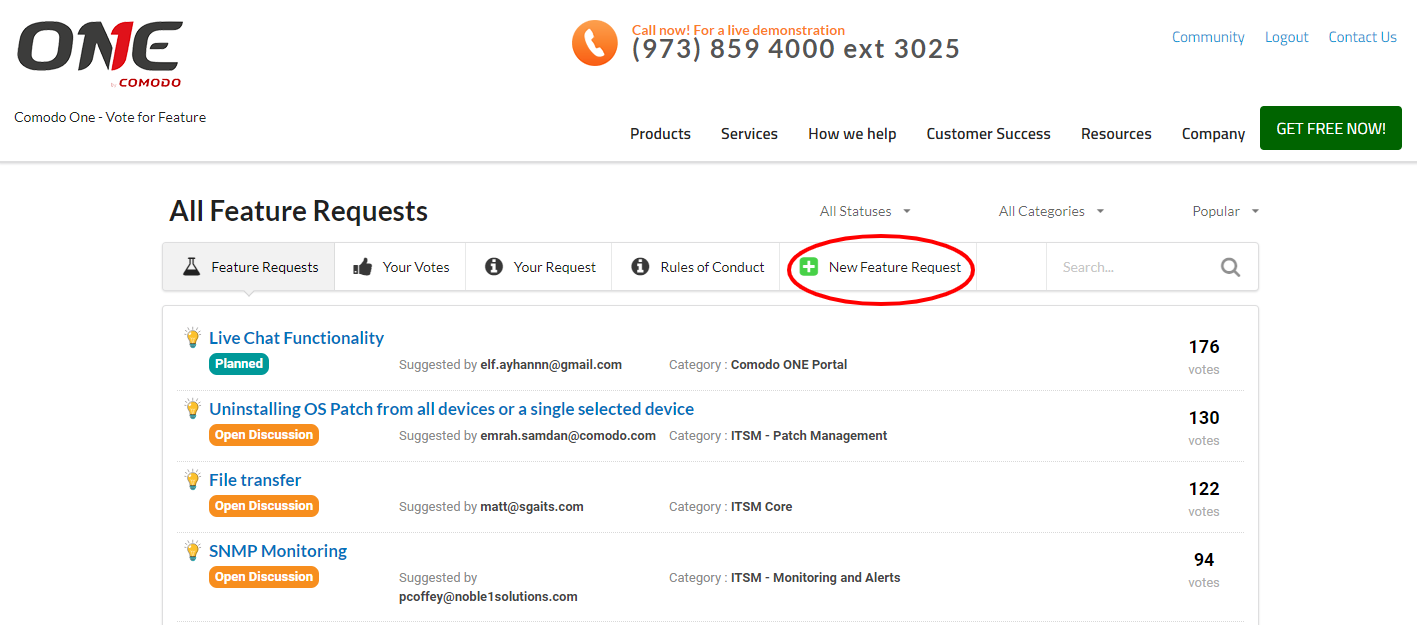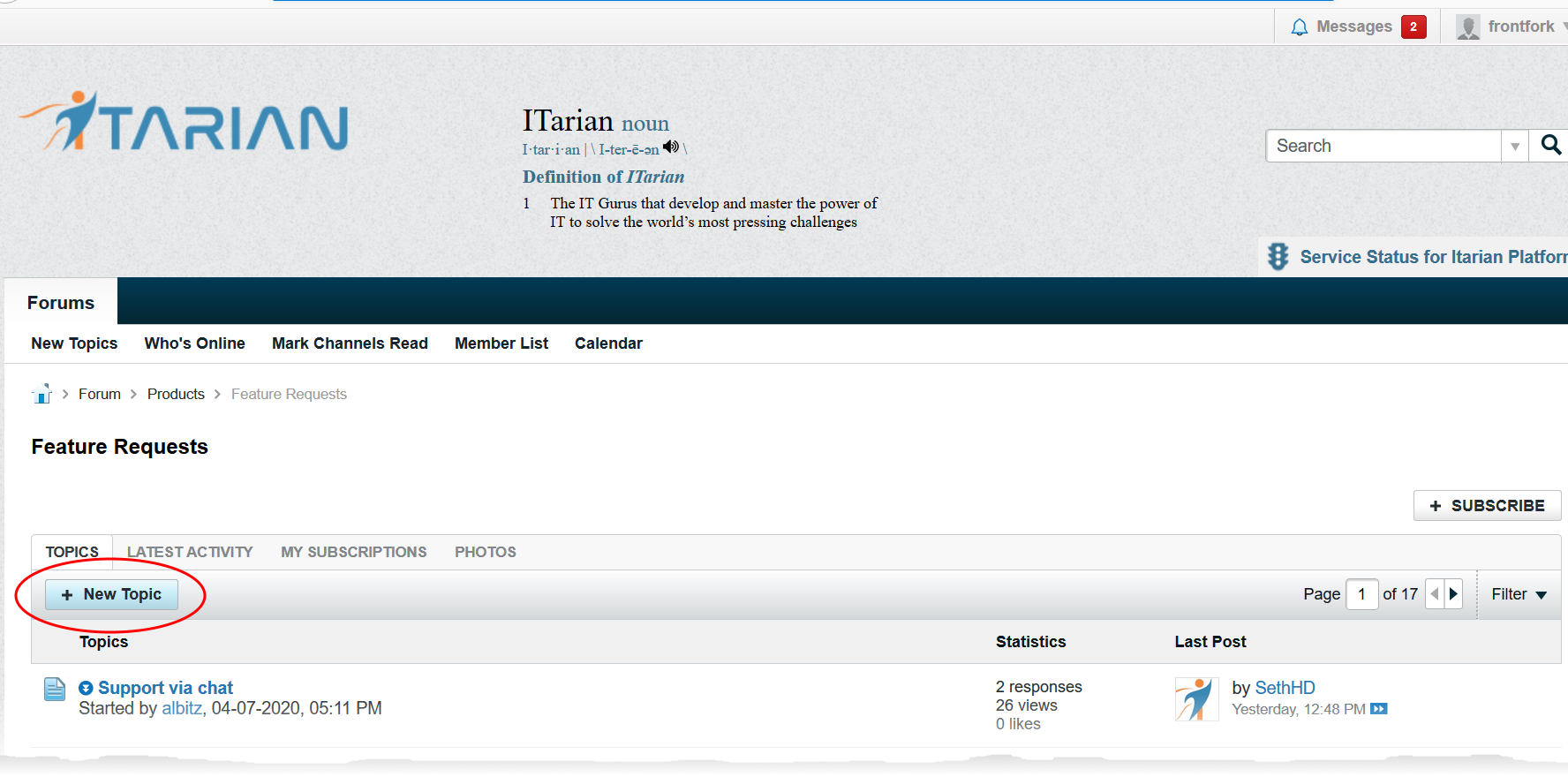 Click 'New Topic'

Enter a subject for your request

Describe your request in the text box

Click 'Post'
Your feature request is submitted. You can view the request at https://one.comodo.com/voting/.
View requests from others and vote them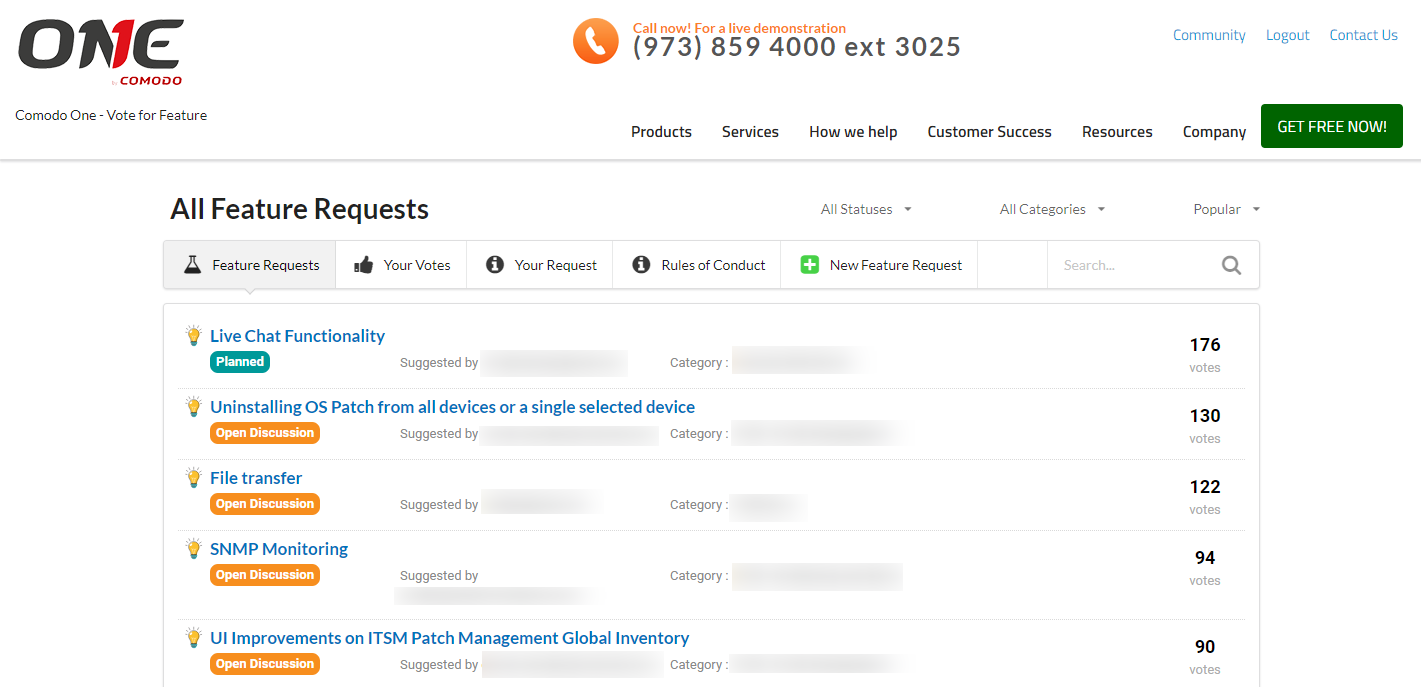 Click 'Feature Requests' to view a list of all proposed new features.

Click a request then click 'Open Discussion' to view and contribute to the request thread

Click 'Vote' to show your support for the proposal

Alternatively place your mouse over a request and click the 'Vote' button on the right