Introduction:
After completing this tutorial, users will be required to enter a password in order to change CCS settings/ configuration.

This helps prevent end-users/employees from making changes which introduce vulnerabilities or otherwise weaken security.

The parental control area also lets you suppress alerts if a threat is found. This eliminates the chance that an end-user will click 'Allow' at an alert and so enable a threat to proceed.
Step 1. Enable password Protection
Open Comodo Client - Security

Click 'More' > 'Preferences':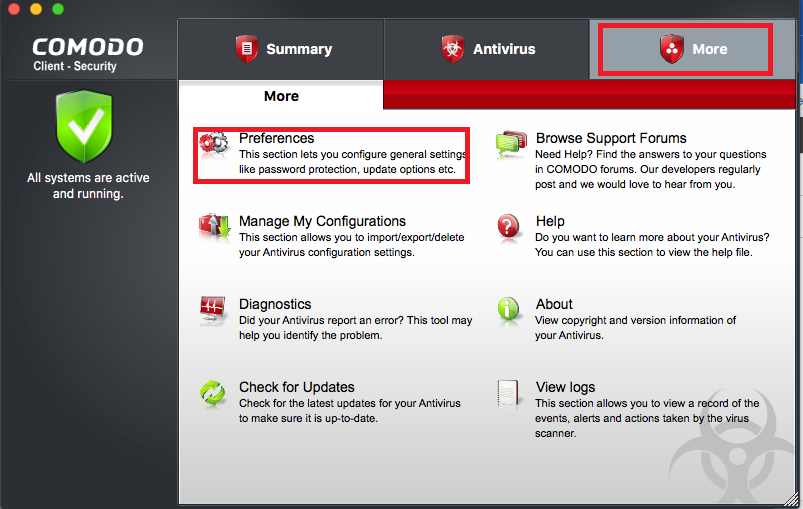 Click the 'Parental Control' tab

Select 'Enable password protection for the settings'

Then click the 'Change Password...' button: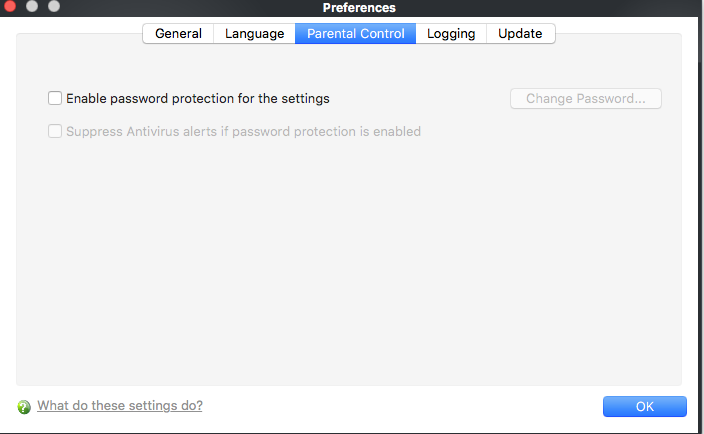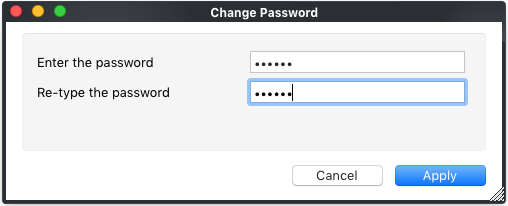 2. Suppress Antivirus alerts under password protection
If alerts are suppressed:
No alerts will be shown if threats are detected

Threats will be blocked automatically. The user will not be given the choice to ignore a threat.

This avoids the situation where an inexperienced user, faced with an alert, will simply click 'Allow' to dismiss it