In endpoint manager now there is a option which will allow or block applications from accessing internet.
The "Application Rules" in Firewall interface allows you to selectively allow or block certain applications from accessing the Internet.
With this feature now only selected applications can access the internet by blocking the unknown applications from accessing the internet.
There is also a set of inbuilt rule which can be set to an application or user also can create a own custom rule.
To configure rule for a group of applications using "Filegroup".
Go to "Settings"-→"System Templates"-→"File groups variables".
In the "type name" box type the name of the file group to add.
For example:
Created a two file groups
(i)Custom allow→To allow internet access to the application specified this group.
(ii)Custom block→To block internet access to the application specified this group.

Click the file group and add the main executable path of the multiple files to apply a same rule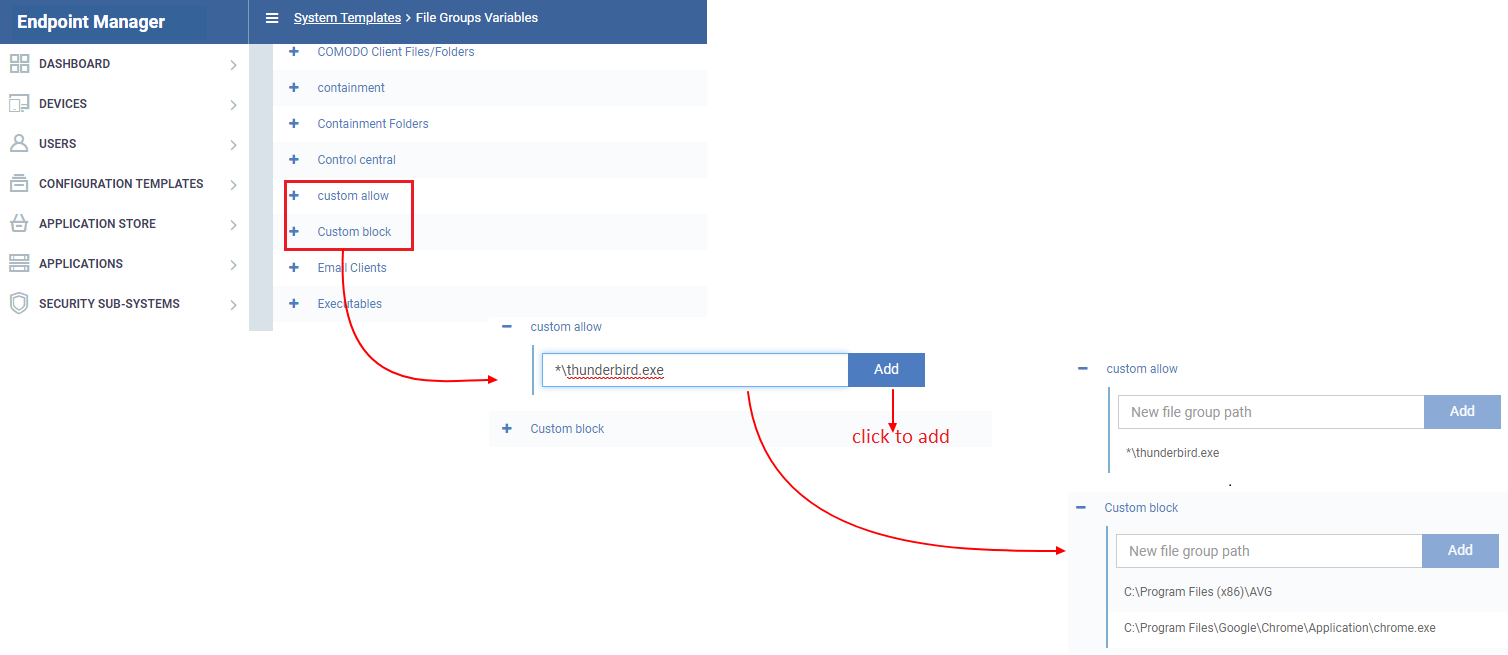 In order to configure firewall application rule
Step[1]:In "Endpoint Manager" --->select the "Profile" for which the "Application Rules" need to be applied.
For example:
In this the profile name is "app_rule"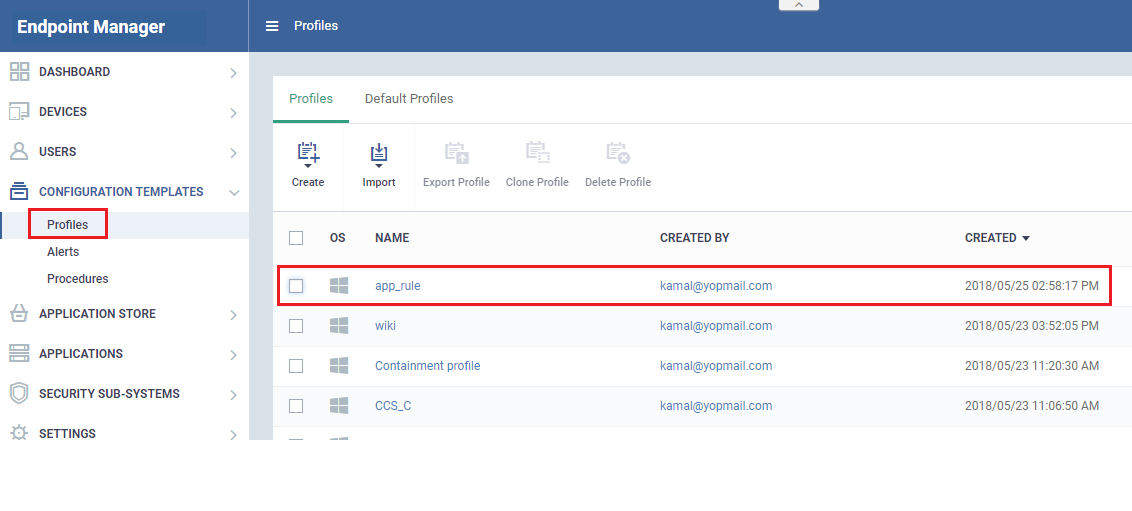 Step[2]:Select "add profile section"---->"Firewall"--->"Application rules".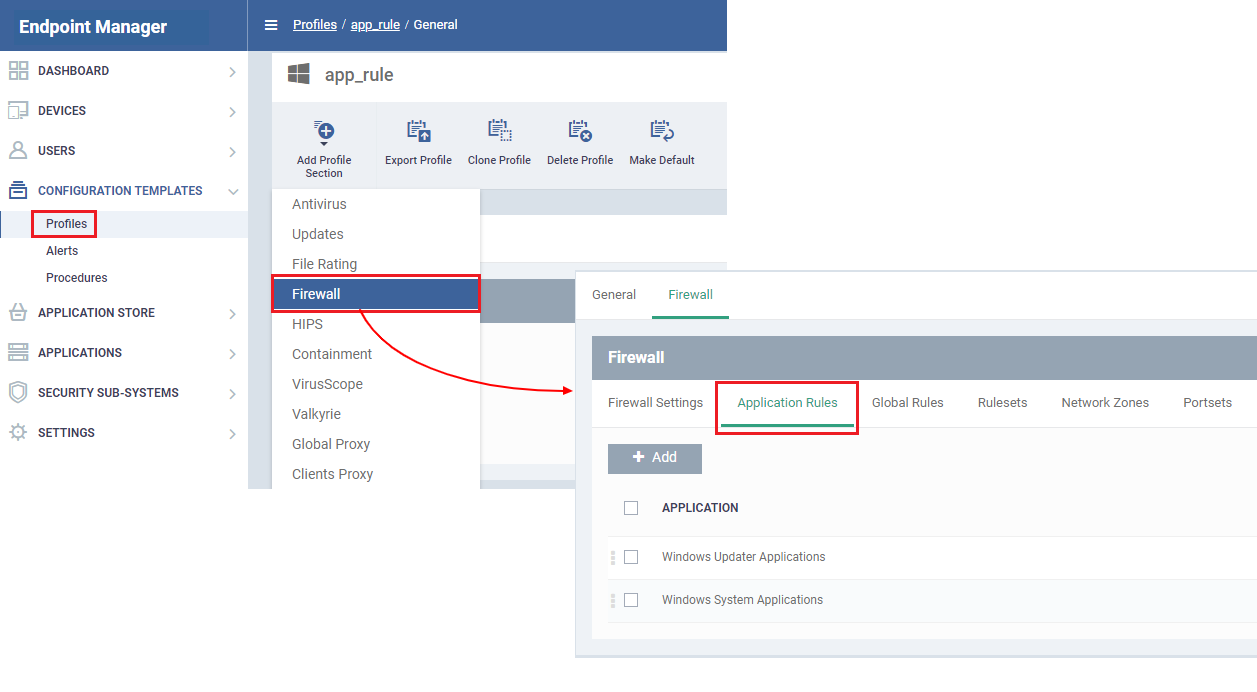 Step[3]:Click "Add" in application rules tab.
In "name" option select an name of the filegroup created before in filegroup section
For example:
Selected filegroup is "Custom allow".
The applications under this filegroup will be able to access the internet.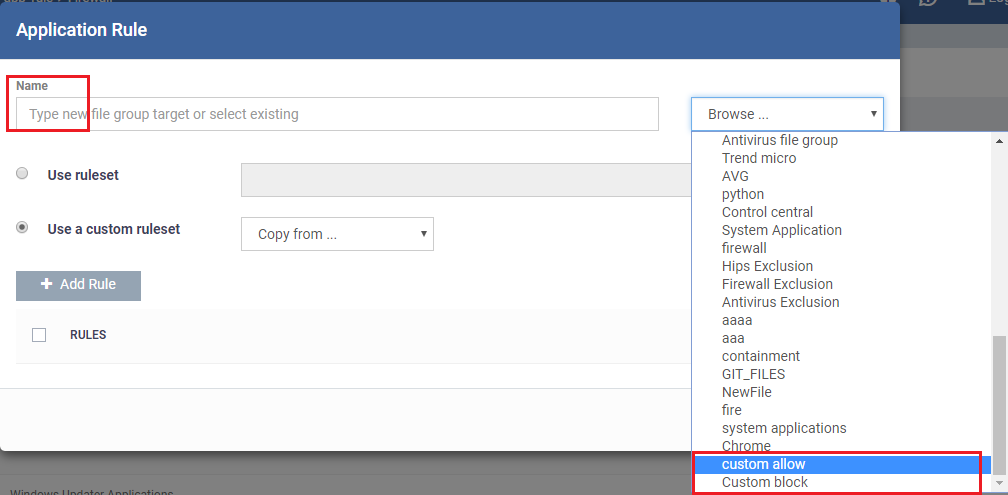 (i).Use ruleset:

Comodo Firewall contains a selection of predefined rulesets according to the category of the application.
To block an application from accessing internet select the option "Blocked Application".
For example:
The ruleset "Blocked Application" is applied to filegroup "Custom block".

To allow an application to access internet select "Allowed appliction"
For example:
The ruleset "Allowed Application" is applied to filegroup "Custom allow".

(ii).Use a custom ruleset:
This option enables to create a own ruleset for an selected application.

In custom ruleset "copy from" dropdown box select a predefined ruleset. A window will open with predefined rules which can be modified
according to needs
For example:
Predefined ruleset for "web browser" is selected for customizing.
Here user can configure own ruleset from available options.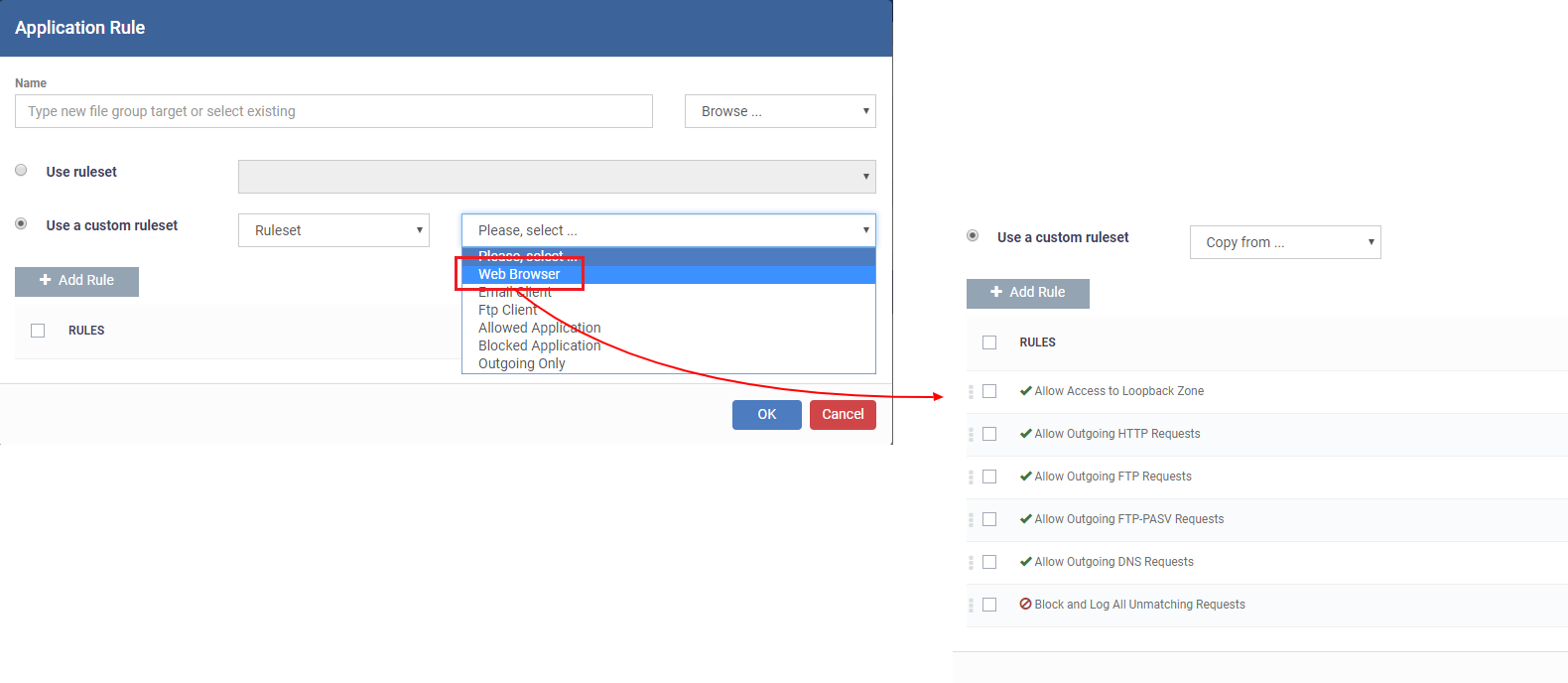 Step[4]:Click "OK"
When the profile is applied changes will be reflected after five minutes